Our Learning Journey
We track our children's 'Learning Journey' using ClassDoJo.
Staff share your child's learning with you on ClassDojo, our electronic learning journey. This will contain observations of learning, photographs of events, activities and personal achievements. We celebrate all achievement, interests and learning processes and this allows parents to get a snapshot of their child's time in nursery. It also provides staff with information about each child's progress to help them plan for future teaching and learning. Parents and Carers can use the learning journey with their children to talk about what happened in school. We value parents and carers contributing regularly. By adding contributions from home such as learning to swim, trips and visits, family experiences, staff can use your pictures to help your child talk about and share their learning with peers in school. In partnership together we can build a stronger picture of your child's learning and development.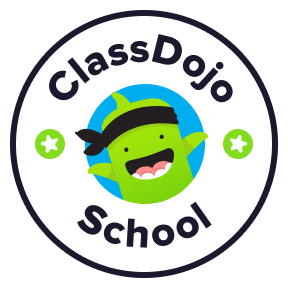 Throughout the year, parents are invited into nursery to discuss their child's progress, see the assessment section. Although, staff are always happy to talk to you at any time about how things are going, so please approach us at any time!