Healthy Eating with Chartwells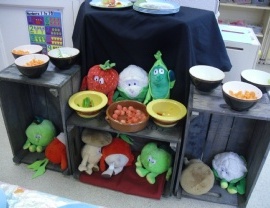 Learning about healthy eating.
Gavin, the Chef from Chartwells, came to talk to the children about eating healthily. They watched a DVD of 'The very hungry caterpillar' and then used raw vegetables and fruit to make their own caterpillars or butterflies. They were very tasty!
Look at photos saved in the Gallery.