Derby Cathedral Peace Doves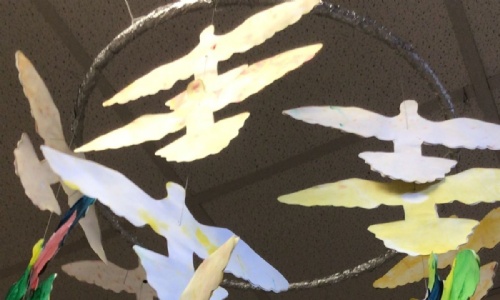 The Peace Doves will be at Derby Cathedral from April 23rd to June 12th 2022
"Schools in Derby and Derbyshire, community groups, wellbeing groups and the general public, have been invited to decorate the doves that form the artwork with messages of peace, love and hope, creating a unique piece that reflects the thoughts and feelings of Derby citizens, from all faiths, ages and backgrounds."
From Derby Cathedral - Peace Doves
We are very excited to tell you that the Whitecross children have been involved in the Peace Doves project. Some photos can be seen below and will also be added to Tapestry. Please do make an effort to visit the displays at Derby Cathedral and give your support.